I was tagged for this by Leslie, who recently featured her answers on her blog. If you're not already following her blog you need to head over there asap.

The Rules:
You have to pick ONE GENRE that you frequently read about and then you can't use ANY books from that genre while answering the questions!
I'm going to almost quote Leslie here, whilst adapting to my own genre:
Umm.. WHAT? Why on earth?? I basically only read Fantasy Romance… so I hope I'll have some answers or else this will be quite boring!

A book that is an exception when it comes to genres or elements you don't typically like
It's rare that I read Fantasy, but when A.J. Norfield contacted me about this one I was intrigued. And I'm not sorry I read it because Galirras, the dragon, is such an amazing creature ❤

A book you enjoyed from a genre you previously held some stigma against:
Hmm… I don't think I really hold any stigma against any genres. I've been an avid reader for as long as I can remember, so I've probably read one book from pretty much every genre there is. Or at least from the main genres, I'm sure there's hundreds of sub genres I've never even heard about.
But I guess if I had to choose one, for the sake of the tag, I'll go with this one!
When I read this book as a teenager it scared the bejeezus out of me, but at the same time I really liked it.

A book you didn't know was out of your comfort zone until you started reading it
Nothing comes to mind here… I usually do some research on new books, if I don't know the author – and that's whether I find it myself, or approached by the author/publisher. So, sorry but this one will have to remain unanswered.
Pick a friend who motivates you to pick up books you might not normally be interested in—is there a book they convinced you to give a try?
For this one I would have to say Sara @ THE BIBLIOPHAGIST.
I have a few times reached out to her and asked for recommendations in specific genres, and even though it's always Romance related, it's not from tropes I'd usually pick myself. The most recent one she recommended to me was this one – which was a hit. I absolutely loved the book.

A book that is out of your comfort zone, but you would like to read: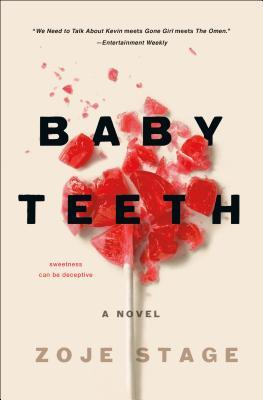 So this one is probably a bit of a weird one. But when Leslie tagged me, I of course had to read her answers. And in them I found this disgusting book. However, I don't know why, but after reading the blurb I found it so appalling that a part of me really want to read it. How messed up is that? I don't know if I ever will, but it's now added to my TBR so maybe some day.
A book or genre so outside of your comfort zone that you'll probably never give it a chance
Hmm… I don't know. Once I would have said any books that involve meaningless torture, but I already got over that last summer. So I can't think of any right now.
I TAG:
I don't know who's already done this tag and who hasn't – so as always, no pressure.
Sara ♦ Consu ♦ The Princess ♦ Carolina
Follow me:
Twitter 🌺 Goodreads 🌺 Pinterest