I was tagged for this great tag, by Leslie back in September. I don't think its a secret, how much I love procrastinating with tags and nominations. So thank you very much for tagging me 💖 If you haven't already, you should definitely check our Leslie's blog BOOKS ARE THE NEW BLACK. I actually did this tag right away, but then I remembered about 💀 Day of the Dead 💀 which is the 2nd of November. And that's the reason, that this is scheduled for months after I did it!
The Rules
Thank the person who tagged you (and paste these rules)
Show your house pride!
Tag 7 other bloggers.
My House:
According to BuzzFeed:
You Are 46% Gryffindor, 22% Ravenclaw, 17% Slytherin, and 15% Hufflepuff!

Just like Hermione Granger, you were ultimately placed in Gryffindor, but the Sorting Hat seriously considered putting you in Ravenclaw. You are a natural born leader, often taking control of the reins from others whose recklessness or dedication to facts and knowledge clouds their judgement. You are intelligent, but acknowledge that there are more important things in life, and therefore aim to use your intelligence and determination to fight for what you believe to be right.

Your slight compatibility with Slytherin house suggests a determination to succeed, though not at the expense of traits from your more dominant houses.
Tests and quizzes aside, this is probably the results I've always been leaning towards myself – with just a few minor changes. Like I would put the percentage between Gryffindor and Ravenclaw closer.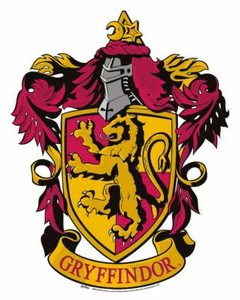 "You might belong in Gryffindor,
Where dwell the brave at heart,
Their daring, nerve, and chivalry
Set Gryffindors apart"
Well… I am SO not a fan of this! This might sound silly to some, but in my humble opinion, you cannot put Hedwig and Sirius against each other. Sirius was the only living family Harry had. But Hedwig was the only friend and confidant he had with him through and through. When he had to go back to the Dursley's, Hedwig was with him every step of the way. So, yeah, I think I'll have to go with the amazing and loyal owl.
For a second I was tempted to say Sirius, because as well as him being the only family Harry ever got to know (not counting the Dursley's. But more importantly: when I went to the movies to watch the film way back in 2003, I missed the moment when Bellatrix bests Sirius in their duel. Why? Because some moron (friend of a friend) sitting next to me, said "did she say Abra Kadabra" (you know, when she utters the deadly words AVADA KEDAVRA). I looked to her and laughed. Looked back to the big screen… and… and… HE WAS ALREADY DEAD. Can you tell I'm still harbouring a grudge now, 15 years later? In all fairness, the grudge is both aimed at the moron and the director. Sirius' death deserved more screen time, than a quick turn of my neck!!!
Sirius Black – A book with the best father/mother figure.
I'm going to copy Leslie's answer here:
I'm  going with the HP series! I mean, it's only fitting… right?!

I have to go with Molly Weasley with this one. She's the first person that came to mind because she is defends her family and she's amazing with Harry. I just love her!
Seriously, Molly Weasley is bad-ass!
Severus Snape – A book with a redeemable character
The four psycho's in Kristy Cunning's masterpiece The Dark Side are some of the worst, most selfish, annoyingly entitled and downright funny and loveable characters I've ever had the pleasure of reading about. Seriously, I love those guys. All 4 of them. They more than redeem themselves throughout the book and series.
Albus Dumbledore – A book with a great mentor/teacher
I would just about dare everyone to find a better or more fitting teacher / mentor than Chiron, the Centaur who taught and mentored all the great heroes in Greek Mythology. Even though, he's "only" a secondary character in Madeline Miller's The Song of Achilles, I love how she wrote him.
Hedwig – A book with a great animal sidekick
Spot, the hell hound, is one of the best sidekicks I've ever read about. As a reader we meet him the first time in The Four Horsemen, but L.J. Swallow made him one of the main characters in The Demon's Covenant. He's just way too cool for school!
Dobby – A book with a character who created bad scenes on accident.
Vee from L.J. Swallow's The Four Horsemen is kind of championing this one. At least in the beginning! Luckily, she becomes better later on.
Fred Weasley – A book with your favorite brother/sister duo.
The way Vivienne Savage have written the characters of Deimos & Phoboa, in her Divine Ambrosia is nothing short of brilliant.
Nymphadora Tonks – A book with the best family feud.
Well this isn't really a brother/sister duo. However, Two Kingdoms has the best family feud I've ever encountered.
Remus Lupin – A book with your favorite shapeshifter
Nothing, and I mean nothing even comes close to beat Their Vampire Queen by Joely Sue Burkhart. The shifters, vampires, gods and goddesses in these books are amazing. Seriously, I'm in awe of Joely's mind.
---
I TAG:
Rose // ~Kerys // Consu // jamsu //
Clo // Pauliina // Carolina
♥♥ Twitter ♥♥ Goodreads ♥♥ Pinterest ♥♥