I was once again lucky enough to be nominated for this fun award. This time around it was by the lovely Noly. If you haven't already, you need to check out the blog The Artsy Reader, which is filled with all sorts of fun posts.
The Sunshine Blogger Award is there to make you help learn more about those bloggers you find inspirational and supportive and you think deserve some more recognition and love. Every single time I've participated in this, I find new amazing bloggers to follow and interact with, which is always awesome!
---
RULES:
Thank the blogger who nominated you and link their blog so others can find them
Answer the 11 questions which the blogger who nominated you asked
Nominate 11 bloggers and ask them 11 different questions
List the rules and display the Sunshine Blogger Award logo on your site
---
Let's begin!
---
11 QUESTIONS FROM NOLY:
1. What was the last book you DNF and why?
I'm really bad at DNF'ing books, because even if I don't like it, I'm curious about what happens. So it doesn't happen often! However, the last book I put aside was Daughter of Persephone by Helen Scott. It's not yet a DNF, as I actually plan on going back and finishing it at a later date.
2. What's your favorite read of 2018 so far?
This is a tough one! I've read over 147 books so far in 2018, and the majority of them was pure awesomeness. However, I do think that Just Be You by M.E. Parker is one of my top reads.
3. If you could jump into one bookish world right now and live there forever, where would it be?
Camp Half-Blood! I would love to at least spent a week there, play capture the flag etc. Especially if I could visit while there's no attacks. However, I can't think of any world I'd like to live in forever.
4. Which famous person would you love to have as a friend?
The guys from the Lonely Island, those three make me laugh so hard. So I'd love to have either of those as a friend.
5. What is one thing you regret NOT having done in your life?
I don't really believe in regretting things because no matter what choices you make, it'll lead to valuable lessons. But I think if anything, it would be that I've never been to Colombia, where I was born and adopted from.
6. What movie can you watch over and over, but never get tired of?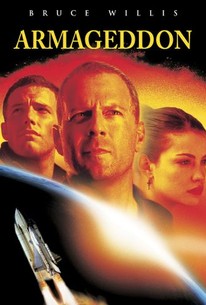 I haven't seen this in a few years, but back when VHS was a thing, I ruined 2 tapes of this film by over watching it.
7. What's your biggest pet peeve?
I think my biggest pet peeve is when people try and dictate what others should do. And unfortunately, that's seen a lot both in my personal life and even in the blog-sphere. I mean it's one thing to give people advise, or throw in your 2 cents. But when people state that "this is what you should do", I tend to jump off following train.
8. What is one thing that is really popular atm that annoys you?
I think this mixes together with my biggest pet peeve. Telling people how to live their lives, creating "squads" and band together, all in the name of what's "the right thing to do". To me that's a bit too Taylor Swift and silly. Whether you call it a squad or gang, it's a group of people sticking together, which is obviously fine. But to me I feel like its often a direct counter of what people try to promote. Am I saying people shouldn't join groups? No, absolutely not! Its human nature and it often is beneficial to everyone involved. But I think its important to think about what it is you want to promote, and then consider whether creating a group, where people have to prove themselves, really is the best way to go.
9. What are your goals for the rest of the year?
I try not to set goals because if I don't reach them, it stresses me and makes me feel like I've failed. Two things I don't want to put myself through, if it can be avoided.
10. What weather do you like the most?
Suntan weather! ❤
11. What is your favorite thing about having a blog?
My favourite thing about blogging is the community! Through my blog I've met so many truly amazing, inspiring and awesome people. And what's better than that?
---
I NOMINATE:
Okay, since this is my fourth time doing this, I've lost count on who's already done it. So I'm sorry if I've already tagged you!
Jenna ♥♥ Alexandra ♥♥ her dogeared books ♥♥
Jay ♥♥ Jo ♥♥ Connor ♥♥ Zoe ♥♥ The Perks Of Being A Daydreamer ♥♥
Cassidy Jo ♥♥  Chaz ♥♥  Stephanie
---
MY QUESTIONS:
As this is my fourth time around (she said for the umpteenth time), I thought it would be fun to spice it up! So, I'm trying to make the questions as broad as possible, and more personal. That way I hope they're funnier to everyone, no matter which niche you blog in. Full disclosure: it's also because I'm nosy and would like to get to know you better!
What made you start blogging?
What's your all time favourite quote?
If you could go anywhere in the world for 3 days, where would you go?
Do you have a bucket list?
If you and I could hang out for 1 day, where would we go and what would we do? (Let's pretend distance and money isn't an issue).
What's the top 3 things I should know about you?
Do you suffer from any phobias?
Do you have any pets? If so, I'd love to see a picture.
What's your guilty pleasure?
Do you prefer dark, white or milk chocolate?
What's the worst question someone could ask you? And no, you cannot pick this one 😀
---
♥♥  Twitter  ♥♥  Goodreads  ♥♥ Pinterest ♥♥