Guys, it's that time of the week again! 
I know I say this week after week, but I can't believe how fast time moves. It feels like I can hardly keep up!
So, let's take a look at my week in reviews:
My week in tags:
Other posts:
---
What am I reading right now?
I'm almost embarrassed to say that I'm still reading Windcatcher. I've been at this book for a like a week now, but I'm almost at the end. 20% to go, and it's getting so hard to put it down!
---
My personal week:
Right, so this week have been a mixture of ups and downs. And in the spirit of full disclosure, I don't want to talk about my down. However, you can read about it here: When you go from cats to cat – why my end to July and beginning to August sucks! But I will say a huge THANK YOU to everyone who reacted to this post. I know it's weird to "like" sad posts, but nonetheless, each comment and like did make me smile through my tears.
On Wednesday I started my new job and while 3 days aren't really enough to make a proper long term impression, I think I'm going to like it there. It's very different from my last job. A lot more freedom and trust in the employees, which is something I really like!
As you might already know, Jo @Online Blanket Fort had a competition on her old blog and I WON. Happy days! So now Jo will be sending me a book. How awesome is that? I don't know exactly when she'll send it, but I'm hoping its soon, because I'm so excited!
On top of that, Twitter has been blowing up with #bookishwish and I've been lucky enough to have one of mine granted. Jacqueline E. Smith has offered to send me these two good looking books.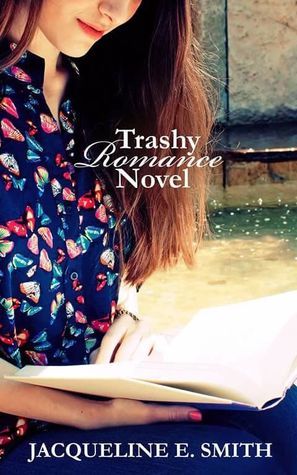 How amazing is that?
And like that's not enough, Emilie Knight has kindly offered to send me a physical copy of her debut novel: Era of Undying for review.
So all in all, book wise it's been a great week!
---
What's your week been like? Any ups or downs you want to share? What have you been reading? Let's talk in the comments!
Follow me:
♥♥  Twitter  ♥♥  Goodreads  ♥♥ Pinterest ♥♥