My rating: ❤❤❤❤ of 5!
 While each book is a standalone the entire series involve all the members of the Sinful Serenade and thus, you'll meet most of the characters in each book even as secondary characters. So, while it's not necessary to read all the books, I'd recommend it to avoid spoilers and in order to connect with them all.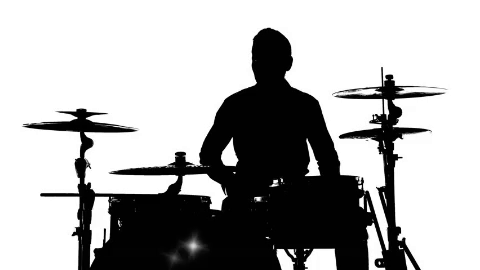 I am so pleased that we finally get to meet a couple that's low on drama and angst and instead, are more fun, flirty and free. I absolutely love Tom, Sinful Serenade's drummer and Willow, Drew's little sister.
We've met Tom in both Sing Your Heart Out and Strum Your Heart Out. My first impression of him, is that he's an unattractive mixture of a know it all and a jerk. So far, we've seen him boss Miles and Drew around by manipulating situations and forcing decisions to be made, even if they weren't ready. All that just made me want to get to know him even more. The one thing you've got to give Tom is, that for all his flaws and shitty timing, he's got intent. He wants the best for everybody. So, while he might be a bit conceited and controlling he also has the biggest heart and due to his past, he's having a hard time not interfering when he thinks it's needed.
Willow is the first of the female leads in this series that I've felt a serious connection to. I found myself rooting for her all the way through, and I really liked her personality. Just like Tom she's an artist. A photographer. So, when she joins the band on tour and get the opportunity to work for one of the best photographer in the field, she grabs the opportunity and makes the best of it.
Unlike the former couples we've met, I think that Tom and Willow compliment each other extremely well. Even though, they're both survivors they don't let that hold them back and when shit hits the fan, it feels real and so do the way they're dealing with everything that comes their way.
The plot is standard and ticks off all the boxes needed for these kinds of books:
Boy meets girl
Instant attraction
They get to know each other
But oh no, complications arise and misunderstandings/secrets are blown out of proportion
Someone is sorry
HEA
So, don't get your hopes up – this is not a new spin on that. Yet, it's still a great read.
Have you read this book and series? Do you like rock-star romance? Comment and let me know.
Follow me