My rating: ❤❤❤ of 5!
Welcome to Gaming the System
At this point in time I think I'm a bit stumped for words. This series displayed such huge potential in "At Any Price", which is so filled with love. Then we progressed into "At Any turn" which is filled with frustration, despair and mistrust. Now we've made it to "At Any Moment" which is such a bitter sweet book.
I'm not quite sure, how Brenna managed to steer this series so far away from the auction that, started it all. But Mia and Adam keep going back and forwards. Fighting. Breaking up. Blaming themselves.
I have to admit what I had the hardest time dealing with was all the blame. Mia keeps blaming herself for choosing to live. For choosing to fight. I do understand where Brenna is coming from, and I understand that the choices Mia has to make are hard and will probably stay with her for life. But that doesn't make all her whining and misplaced need for playing the blame game.
It's not like there's not plenty of legitimate things Mia could be blaming herself for, so why go for the ridiculous ones? How about blaming yourself for hiding such a serious condition? How about blaming yourself for putting Adam in an emotional jail cell? No. That would be too easy. It would make too much sense.
But without any sense being made, the drama loop continues!
At the moment I'm just fed up with Mia and her selfish personality.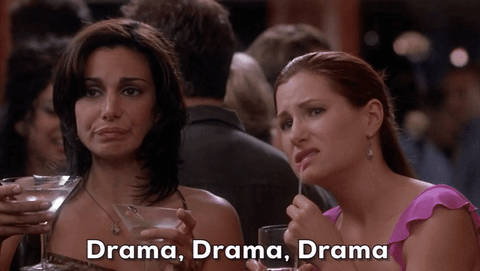 I know it's not going to be the last we hear of Adam and Mia, but it's goodbye to them, at least for now.
Have you read this book or any of the books in the series? Did you like them? If you haven't read the books, does it sounds like something you'd enjoy? Comment and let me know.
Follow me