For some people Monday is such a drag, the dreaded anti motivation day of the week. Personally, I think Tuesday & Thursday's are my week nemesis' – but that doesn't mean I'll ever like Monday!
Monday = It's just been weekend, you're kind of ready.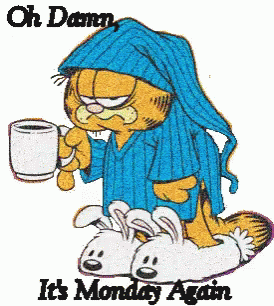 I did say "kind of"!
Tuesday = Ugh, not even halfway through the week, yet.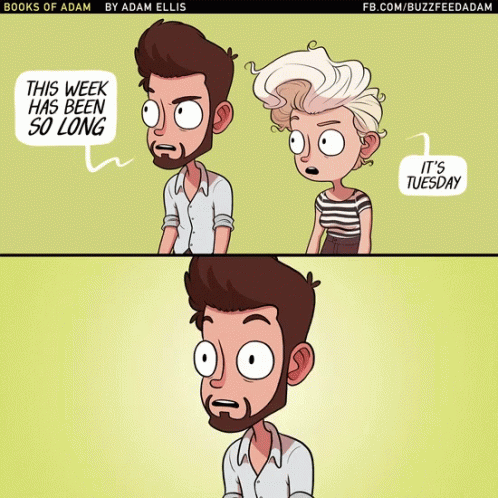 Wednesday = YES! Halfway through.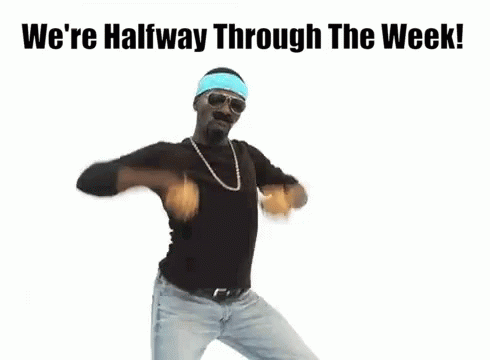 Thursday = Meh… so close and yet so far. – It did help when I started referring to it as "little Friday" or Friday Eve.
Friday = T.G.I.F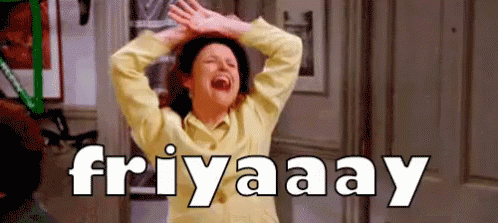 But not this week. Nuh-uhh! This week I'm waiting for wow, Friday. I don't know why but in my head it was Thursday. Well, that sucks! Anyway, on Friday Two Kingdoms are being released, and I'm so stoked. That means that Thursday will be spent reading Four Psychos (The Dark Side Book 1) & Three Trials (The Dark Side Book 2), in preparation for the third instalment in Kristy Cunning's Reverse Harem series.
As I have to play catch up on some of my course reads and assignments, I'm afraid I won't have time to get around to read a lot of pleasure/leisure books. I probably should have saved a few of this weeks review, to release next week instead. Ah the amazing hindsight.
I do have a few ARC reviews I also need prepare, so hopefully I can read the books today and tomorrow:
Blurb:
It's hard to be a green witch when you're surrounded by all this stone. 

I've lived practically my entire life in a high rise tower, a side-effect of my parents ticking off an evil witch before I was born. But don't tell Mother I called her evil, she scares me more than a little bit. With her as my guardian, good company is scarce. All I've got are my plants, my talking cat and my blog. And Mother isn't exactly fond of any of them.

Especially since the latter introduced me to three ridiculously gorgeous half-elves, and I've fallen for all three of them. Kinden, the mage security specialist who never fails to make me smile. Rifyr, the rogue-turned-locksmith whose physical beauty almost hurts. And Sorrel, the hunter who uses his skills to track down works of art, and whose heart is so pure he rekindles my faith in the world.

Things start getting hairy when we decide to meet in person. As it turns out, Mother hates it when I sneak hot guys into the tower, go figure.

So now we have to figure out a way to get both me and my cat out of the tower without blowing everything up. Wait… did I forget to mention the threat of arcane annihilation if I were to leave the tower? Right… I always forget that part…

=========================================================================

This full-length, steamy Reverse Harem Romance is a modern fairytale, full of magic, whimsy, talking animals, and an evil villain who tries to ruin everything. Follow Rapunzel's journey from captive to independent witch in this stand-alone novel by Penelope Wren.
Blurb:
Tonight, I'll be her fantasy man…

I have a thing for my next-door neighbor's sexy best friend. I like to picture all the things I'll do to her, imagine the noises she'll make as I own her gorgeous body in a hundred different ways, hear her screaming my name…

Okay, maybe it's more than a thing.

Ryssa's a knockout, sure, but she's smart, and kind, and funny, and sweetly naïve, too. She triggers all of my protective instincts, but I won't let myself have her. I may be one of NYPD's finest, but in my mind, I'll always be that worthless, troublemaking kid from Hell's Kitchen.

She deserves better.

Which is why, when I find out her best friend's setting her up with a night of anonymous, blindfolded sex, I lose my everloving mind.

If anyone is checking off every item on Ryssa's secret fantasy list, it's going to be me.

And with her firm "no talking" rule, I'm going to have to get real creative once I decide to make this beautiful girl mine…
 

UNLAWFUL ENTRY is a hot as hell standalone M/F romance with a cop determined to fulfill every fantasy on your list. As with all my books, there is no cheating, and a HEA is guaranteed!
Oh, and the biggest news: SUMMER HAS FINALLY COME TO THE NORTH EAST OF ENGLAND. I know it might be a weird thing to get exited by, near the end of June. But for some reason the summer never really comes here, so this is fantastic!
So, so far that's what my week looks like! Do you have any plans for this week? Any new releases you're looking forward to? Any social plans? Comment and let me know.
Follow me