My rating: ❤❤❤❤❤ of 5!
---
I was lucky enough to BETA read this book for M.E. Parker, so I received an advanced copy. However, I loved the book so much that today I purchased a copy via Amazon.
---

Let me start by saying: Colton Farms is one hell of an amazing and steamy read!

On the surface Claire has it all. She's daddy's little rich girl with a perfect job lined up for her, an amazing BFF and a loving boyfriend.
What more could she possibly want from life? When Claire finds out that her BFF is doing her boyfriend her world comes crumbling down and as it turns out, this daddy's girl is not only smart, she's determined to find her own path in life. As we get to know Claire better we learn that after doing everything that was ever expected of her in life, a year and three weeks prior to the story picking up, she walked out of her dad's company with an understanding between them, that she needed a year off to do her own thing. Now that time is up (well technically it was three weeks ago), she still doesn't know what to do, she's wasted a lot of her dad's money and now she's stuck in some redneck town after sending Jonathan-what's-his-name packing.
Jack is a hillbilly redneck farmer who's made the mistake in believing in love when he was younger. This left him with a broken heart and an inability to trust and love again. so when Claire stumbles into the diner he's not really wanting to get involved with another spoiled brat. However, seeing as Claire's dad cut off all her credit cards Jack has no choice but to put on his southern gentleman behaviour and help her out, at least with a place to stay until she can fly home to daddy the next day. Due to the (almost) instant sizzling attraction between the city girl and the farm boy, a lot can happen in one night. So, when their time is up, none of them are ready to say goodbye but thanks to his farm he's not exactly struggling for money, so instead Jack hires Claire to help him with a project on the farm. Claire is only happy to accept so she can get to know Jack better plus, she's kind of fallen head over heels for the farm and its animals.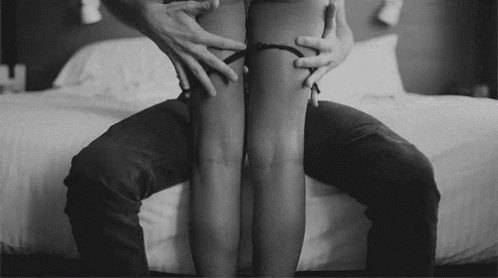 From I was 2-8 years old I lived on a farm where we had cattle, horses, sheep and hens thanks to M.E. Parker's descriptive writing, I felt like I was there again. When Jack and Claire were feeding the animals, I felt like I was a part of it and it made me re-call the sounds and smell of fresh hay. When Jack and Claire are together the steam almost comes off the pages. M.E. Parker has a knack for writing sexy books with a great plot in them.
What really set this book apart for me was not only the plot, the characters or even the epilogue. It was the fact that she wrote two epilogues. One for a little down the time line and a second for much later on. That's what really got me. Because when I get so emotionally invested with characters I have a hard time letting them go, and I want to know how everything turns out for them.
---
So personally, I think M.E. Parker absolutely nailed it, which is why this book gets five hearts from me.
---
Have you read this book? Please comment and let me know.
Follow me: