My rating: ❤❤❤❤❤ of 5!
---
It's not often you find a book that draws you in from page 1 – well that's exactly what Angel has accomplished with Raven's Mark.
At the moment I'm still absorbing what I've just read, and re-read, whilst trying to think of a way to make this review give justice to the brilliant writing, but I think I'm coming up short.
Morgan (the Female Main Character) can't really remember much about her past, except that her parents died when she was about 16 years old. At present time, she has graduated college and her main passion is writing a story that she can't get out of her head. The story is about five ravens, and their interactions and adventures with a human girl. This is the very story that gets Morgan accepted into New York University's Graduate Program for the Arts. By pure happenstance Morgan also wins a grant, that gives her a full scholarship plus free housing for the duration of the program.
Morgan is ready to start her new life, and to finally finish the story that is haunting her. However, once she reaches the house (or mansion rather), she realizes that she will be sharing it with five super-hot guys who are each master at different art related things:
Damien – The Craftsman
Sam – The Photographer
Bunny – The Painter
Dylan – The Historian
Clinton – The Musician
The rules at the mansion are quite simple: every night, without exception, the 6 of them must have dinner together, which is great, because that makes it easier for Morgan to get to know her 5 new house mates. Morgan continues her writing, but eventually things start seeing less like fiction and more like a distant memory.
This is the second book that has made me cry, ever. Not because it's sad, but because I was there!
I was in the house, with the 5-swoon worthy raven's, with Morgan. I felt her frustration, sadness and happiness as the book progresses. I felt her emotions when the veil is lifted, and we see the connection. It's hard not to let such beautiful writing affect you.
This book is a beautiful mixture of mythology and modern day, memories and imagination. I'm not familiar with the Celtic mythology so I'm really loving that I learn as I read! Lately my negative reviews have been due to the personalities of the MC, and I love that Angel is showing us different POV's – and that she has managed to create a FMC that isn't spoiled, entitled, rude or just annoying.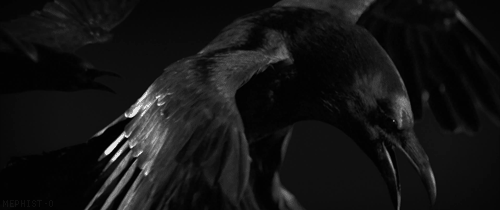 Have you read this book or anything like it? Comment and let me know.
Follow me: