My rating: ❤❤❤❤❤ of 5!
---
I was wrong, and I'll be the very first person to admit it! When I saw that this book series was recommended in my Reverse Harem Facebook group I decided to read it, but prepared myself for another let-down of epic proportions. However, after the first 10 pages I was officially hooked, and there was nothing I could do except keep turning the pages.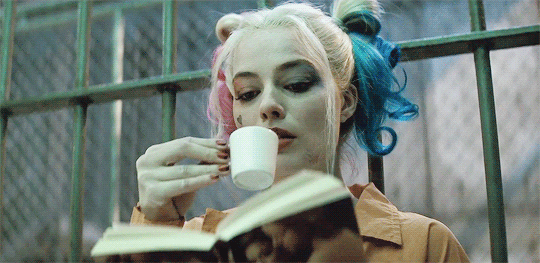 Shara is constantly trying to outrun and outsmart the monsters that keeps following her. She's lost first her dad, then later on her mum, to these creatures that keep lurking in the dark. Shara has noticed that when she's on her period the monsters seem more aggressive, so she does her best to not leave any traces of blood and does what she can, to always stay a few steps ahead.
As Shara is all alone in the world she keeps working minimum wage jobs in order to survive. One evening she's finished work too late and she's caught off guard outside, in the dark. When everything seems lost she's approached by two men. These two men fill Shara in on what she really is, a vampire Queen.
When Shara starts walking the path of her destiny she learns that she's the last daughter of Isis and in order to survive, Shara needs to call more protectors, also called Blood, to her side.
I love this book, its characters and the amazing world Joely Sue Burkhart has created within these pages. Their world is set in modern-day America but as the story progress it's mixed with ancient Egyptian mythology. Joely puts a lot of focus on the vampire politics, which she does a great job of explaining, without it being too overwhelming, so it's not hard to keep up.
The hierarchy described in the book is amazing and I do love that everyone knows their place which helps to avoid testosterone fights within the ranks. Once a Queen has chosen to take a Blood, said Blood will get the ability to shift into another being.
Shara is an absolutely phenomenal character. She's down to earth, hardworking, independent and she handles pressure like a pro. On top of that she inspires loyalty and love. Her first two Blood, Rik and Daire are great in their own ways and their shared love not only for Shara, but also for each other, makes the story even better. Even though, I love Shara I'll also be the first one to admit I do find her stubbornness a tad exhausting at times! She does show a bit too much ignorance when she makes a vow that goes against her very nature. However, in my humble opinion Joely rectified this spur of the moment vows in a very refreshing way!
So here's to the former virgin Queen, may she get her King in the second book
WARNING: This book contains detailed sex scenes with M/F, M/M, M/M/F scenes, along with a strong adult language use, so I wouldn't recommend this series if you're easily offended. If not, I personally think it suits the world created here, and I don't find it cheesy or forced!
Have you read this book or anything like it? Comment and let me know.
Follow me: